VISA® Debit Cards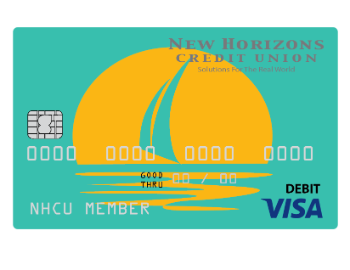 No Cost Debit Card Members who qualify for our Checking Accounts will want to carry our debit card for easy access to funds. The New Horizons Credit Union VISA® Debit Card allows you to withdraw funds from your New Horizons Credit Union checking account without ever having to write a check, wherever VISA® is accepted. Our VISA® Debit Card gives you access to free cash withdrawals at any New Horizons ATM or any of the 55,000 nationwide ATMs on the Allpoint  ATM network. Simply look for those logos, and you can get the cash you need. Visit the ATM locations page to locate the ATM nearest you.
Convenient
Accepted at millions of locations worldwide




Easier than cash or checks



Access money at any New Horizons Credit Union branch ATM and at any of the 55,000 ATMs on the Allpoint network - surcharge-free!  Allpoint ATMs can generally be found at Circle K's, Thom Thumbs, Target Stores, Winn Dixie Groceries, CVS & Walgreen Pharmacies, and other locations pending area.


View transactions through Online Banking or via our Mobile App.  

 
Secure
Protects you from unauthorized purchases with New Horizons Zero Liability Policy




Safer than carrying cash




We notify you of unusual activity and protect you from Debit Card Fraud




For security purposes, your Debit Card's maximum Point-of-Sale (POS) purchases cannot exceed $2,500.00/day without prior notice to the Credit Union. 
Apply for our Debit Card or Order a Replacement Debit Card:
To apply for our Debit Card, you must first open or have an active NHCU Checking Account in good standing. Then, to add a Debit Card - simply stop by any of our locations for an application or call the Credit Union, and an application will be faxed or mailed to you. You can expect your VISA® Debit Card to arrive within seven to ten business days of your approval. Your PIN will be mailed to you in a separate mailing. 
*NOTE:  There is a nominal fee for replacement Debit Cards should you request a new card before the reissue date of your card.  Please contact any NHCU branch for current Replacement Card fee information.
Want to choose or change your PIN number?
You may choose your own PIN number by calling (866) 985-2273. You must be calling from a phone number we have on file.
Debit Card Alerts
If you already have our debit card, you can sign up for card ALERT NOTIFICATIONS on card activity by clicking here. With this free service,  you can stay informed of certain types of transactions, monitor your account to avoid fraud, and possibly avoid unwanted fees.  Alerts can be sent via text or email messages.  Simply click on the link above to register your card's Alert Notifications, and get started today.
ATM Transactions
We offer Free ATM withdrawals for members using our New Horizons VISA® Debit Card on our designated ATMs at our branches or on  Allpoint ATMs. Our West Mobile, Saraland, and Daphne branch ATM locations offer both deposit and withdrawal capabilities.  These deposit capable ATMs have a daily deposit limit of $2,500.00.  ATM withdrawals made at NHCU Branch ATMs offer a maximum daily withdrawal limit of $500.00 - however, the ATMs will require you to make two separate withdrawals that accumulate to $500.00.  ATM withdrawals made at Allpoint ATMs will vary between machines but may range from $300 - $400/day.  
*If you are using a New Horizons Debit card, you will be charged a fee for transactions made at non-New Horizons Credit Union ATMs and non-Allpoint ATMs. Please refer to that ATM for their fee disclosure before performing the transaction.  
New Visa® Debit Card Activation 
Debit Card Activation Phone Number – 866-985-2273.
Prepaid, Reloadable - Debit Cards - available!
Now there's a way to control your spending, while still enjoying the convenience of a debit card. Simply carry our prepaid debit card. Our prepaid debit card helps you manage your money because it's pre-funded. That means you can only spend the amount on the card. We even give you an online management tool so you can track your spending or load additional funds onto the card. You can use the card wherever debit cards are accepted.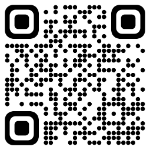 Since you can't spend more than what's loaded on the card, you'll never be overdrawn. That means no overdraft fees. No embarrassing mistakes. Our prepaid debit card is also very safe. That's because it's not linked to any account, so if it
's lost or stolen, you won't have any risk. And, it's much safer than carrying cash.  There is a disclosure agreement and nominal fees associated with these types of cards.  Please note that all fees are subject to change without notice. Visit any of our locations for current fees, detailed information, and to sign up to receive your prepaid debit card. Scan the QR code to access the brochure and application.
Lost/Stolen Card or Fraudulent Card Charges
During normal business hours, to report fraudulent card charges, or a lost or stolen card, contact our Member Services Center at (251) 316-3240.
For after hours, please call: (888) 918-7817.
If you already have our debit card, you can sign up for card ALERT NOTIFICATIONS on card activity by clicking here .
We have a system that monitors your account for possible fraudulent activity. We may contact you if fraud is suspected, but NHCU will never ask for personal information such as your entire card number, account number, or social security number via email, voice, or text messaging.
*If you feel you have been a victim of fraud or ID Theft, please contact your credit union or identitytheft.gov

. 
---